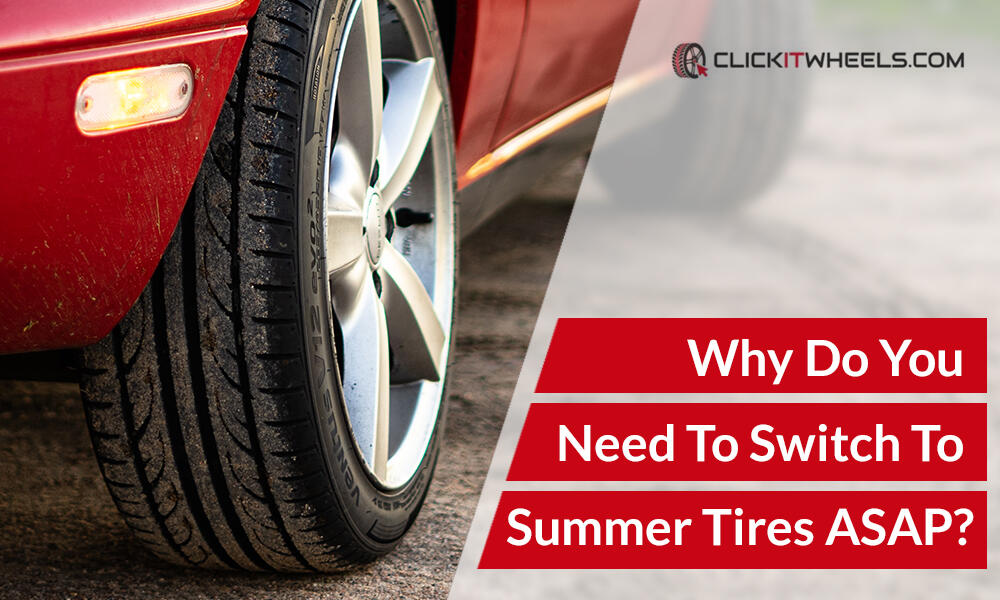 Summer tires or winter tires, what difference does it make? Are you in the same delusion as well? If yes, then this write-up is an eye-opener for you. There is indeed a vast difference in the design and components of summer and winter tires, which directly impacts the vehicle's performance, sustainability and speed. Just like clothing or a restaurant menu changes with the season, there is a viable, even stronger reason why tires need to be changed too. Let's check it out.
What Do Best Summer Tires Look Like?
Summer tires are designed to complement the weather and are also known as performance tires. The tire type has larger tread blocks with fewer sipes so that more rubber is in contact with the road. This composition enhances the capacity of the vehicle to handle the friction, brakes, and stability while running on smoldering roads in the summer.
If seen with a closer lens, the tread depth of the summer tires are shallower than winter tires. The reason behind this interesting fact is that summer tires do not have to maintain the exact grip as winter tires, exposed directly to the snow-laden slippery roads. These skillfully designed summer tires are meant to increase the performance and speed of the cars, trucks, SUVs, and Jeeps to challenge the warm or wet roads in the summers.
When Do You Need Summer Tires?
The entire load and movement of a 4000 pound car depend on these car tires. Don't you want to know when to change old tires with the new ones? There is a rule of thumb. When your smartphone weather app starts showing 7-degrees and above daily, it's an indication that you need to switch to summer tires as soon as possible. Now that you have a smartphone at your fingertips, you can instantly get assistance from experts at Click It Wheels. No matter which car you own, Click It Wheels comes to your rescue whenever you think of purchasing a tire with stronger grip, performance, durability and other capabilities.
Reasons To Switch To Summer Tires ASAP
It's summertime and in case you have forgotten, it's time to switch to best summer tires in Canada ASAP. Let's find out why?
Efficiency
Summer tires are designed to increase the efficiency of cars in the summer. The tires offer a new-like capacity, speed and performance to the vehicles, making them run smoother than ever on the roads. On the contrary, winter tires wear out frequently in the summers, resulting in a liability more than efficiency.
Fuel Cost
Winter tires are agile and change shape to perfectly balance the grip & roll on snow-laden roads. In summers, these tires tend to warm up faster. Under the circumstance, more force is applied to rotate the tire, requiring more fuel. The increased cost of fuel is not a pleasant surprise after all.
Safety Concerns
Driving is not always a pleasant experience. You might sometimes face a situation where you have to suddenly apply the brakes and stop the vehicle in milliseconds. Snow or winter tires with softer treads are incapable of doing so. They may increase the stopping time. This is where you need a life-saver (the summer tires).
Smooth Handling
It's all about the right tires at the right time. With summer tires, you can ride in symphony with the breeze enjoying your trip and the roads. These tires perform better at higher temperatures, allowing more productivity, less wear, less cost, more efficiency, etc. The win-win deal is that you can use summer tires on rainy days for a balanced grip.
Get An Expert's Assistance By Your Side – Conclusion
Click It Wheels is a renowned supplier of wheels and tires in Canada. We are a one-stop solution giving you expert advice along with a huge inventory of tires and rotations based on their application, season, and performance. With Click It Wheels, you can hit the roads with confidence.