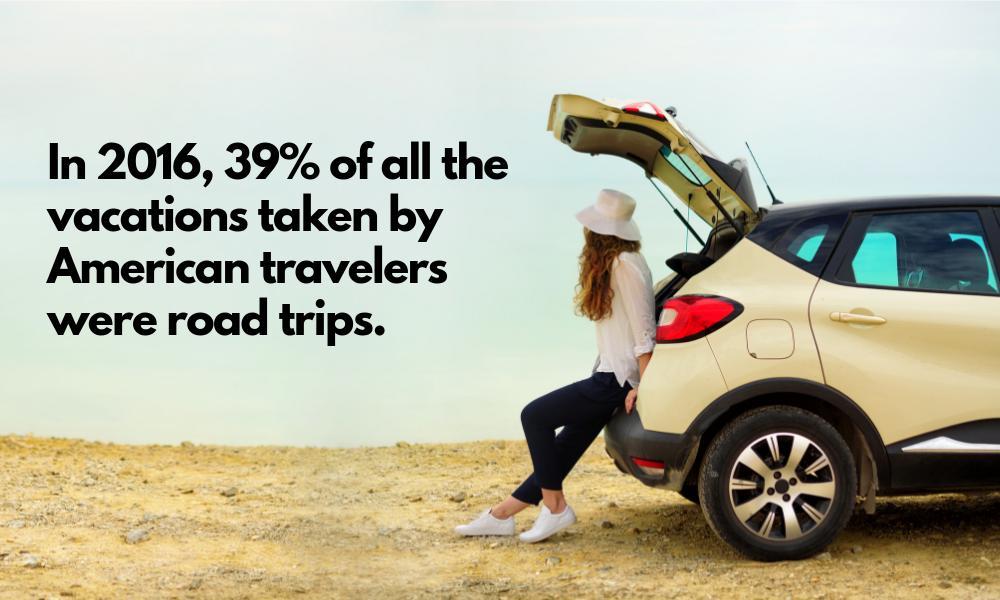 Everyone dreams of going on vacation, but you need to get to the desired destination first. There are two ways you can get to where you want to go: fly or drive. There are pros and cons of each but driving continues to increase in popularity. According to a recent study by the Portrait of American Travelers, "In 2015, 22 percent of all the vacations taken by American travelers were [road] trips. In 2016, that number rose to an impressive 39 percent." If you want to drive to your vacation destination this summer, prepare for a road trip with these essential tips.
Plan Ahead
It's essential you plan as much as you can before hitting the road. Know the route you'll take and download it on your phone or GPS—you don't want to rely on just your phone network, and bring a map in case technology fails you. You should also know where stops are along the away, so you know where to go for bathroom breaks. If your trip requires a stop overnight, make sure you book the room in advance. Most importantly, know how long your trip will take, so you can plan out your timeline accordingly.
Make Sure Your Car Is in Good Shape
You'll put a lot of miles on your vehicle during this trip. Make sure your car is in good shape beforehand, so you can avoid getting stranded in the middle of nowhere. Get an oil change, buy car tires if you think they won't last the trip, check fluids, check your breaks, and check other essential functions before you make the long journey.
Emergency Kit
While you should prepare your vehicle the best you can prior, an emergency kit is important to bring just in case anything goes wrong. An emergency kit can consist of the following:
Jumper Cables
Spare Tires
Flashlight
Tire Gauge
Tool set
First-aid kit
Portable phone charger
Blankets
Don't Forget Important Documents
Driving on the road for a long period of time means there's a chance you could get in an accident or pulled over by police. Prepare for a road trip by collecting all the important documents you could need and put them in your car. This includes your driver's license or state ID and your latest car insurance card.
Have Entertainment Ready
The most tedious part of road trips is staying occupied for several hours, especially if you're the one driving. Passengers have plenty of entertainment options to choose from thanks to smartphones and other portable devices. If you're driving, however, a good way to pass time is to listen to music and podcasts along the way.
Bring Snacks and Water
Apart from remaining entertained for the trip, you also want to bring snacks and drinks to satisfy your hunger. This can also save you from spending a lot at any stops along the way. We also suggest you bring a garbage bag for food and wrappers—you want to keep your car as clean as possible.
Be Comfortable
Our last tip to prepare for a road trip this summer is to get as comfortable as you can. Take blankets, pillows, and wear comfortable clothing so you can relax on your long trip. This also gives passengers the opportunity to sleep during the ride, which is the best way to pass time.